16th Annual Diversity & Leadership Conference

You don't want to miss the 16th Annual Diversity & Leadership Conference & Career Expo in 2020. Internationally-renowned speakers will bring their unique experiences integrating various diversity and inclusion topics that you can apply to your personal and professional life. Our keynote speakers include Dr. Cornell West, Carly Fiorina, James Comey, Ana Navarro and more. This year's conference is from April 18th – 24th.
With over 5,500 attendees, our 2020 Conference is, without a doubt, the place to be for extraordinary networking opportunities. The conference attendees will include leaders and decision-makers from a variety of industries. There is no better place to connect and strengthen your professional network. With various sessions, workshops, coaches corners, and featured speakers that cover a wide range of topics, you'll be able to curate your experience for optimal learning. From understanding how to be a better leader and creating a better workplace to embracing Multiculturalism and Diversity, there is something here for you.
Join us in learning about the POWER of Diversity & Inclusion.
Please join us at our Career Expo on April 21, 2020. Your organization will be able to source experienced candidates while building brand recognition.
2020 Diversity and Leadership Summits
These full day summits are enriched with learning opportunities, DiversityFIRST best practices, and inclusive topics and speakers. Choose your summit of interest and explore how to make a diverse and inclusive impact within these industries.
National Diversity Tech Week – April 20-22
National Retail Diversity & Inclusion Summit – April 20
National Real Estate Diversity & Inclusion Summit – April 20
National Diversity Officer Summit – April 20
National Talent Summit – April 20
National ERG Summit – April 21
National Financial Services Diversity & Inclusion Summit – April 21
National Women's Conference – April 21
National Energy Diversity & Inclusion Summit – April 21
National Sports Diversity Summit – April 21
A wide range of intensive training offerings will be available during that conference week across foundational, specialty and leadership topics. You could chose to the complete the week long DiversityFIRST™ Certification Program that offers D&I strategies for organizational excellence and a competitive edge in today's global marketplace. Or you could select from a wide range of day-long topics in the foundational area such as building a D&I strategy or establishing a Diversity Score Card. The Specialty topics will include ERG Academy Certification and Unconscious Bias. In addition, the Leadership area will offer both Inclusive Leadership and a special session designed for Emerging Leaders.
Our new "Coaches Corner" experience is an intimate and interactive opportunity for conference guests to receive coaching from professionals in a small group setting. Throughout this workshop, guests will receive practical tips, techniques, and feedback about real-life leadership situations from coaches to better achieve individual and company goals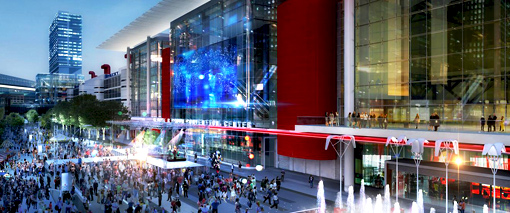 April 18 – 23
George R. Brown Convention Center
1001 Avenida De Las Americas
Houston, TX 77010